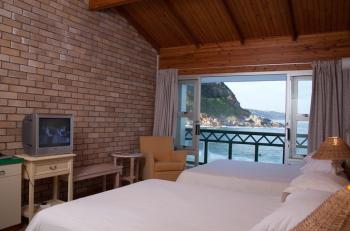 Victoria Bay, George, Western Cape, South Africa
This home is ideal for golfing parties to base themselves while exploring the many golf courses the Garden Route has to offer.

Bay House is let on a self - catering basis, breakfast can be arranged or had each am. at the beach restaurant close by.

This well situated home has so much space to offer the guests that it is truly an experience to remember. Seaside living at it`s very best.
Tel: (0) 44 889 0123, Fax: (0) 44 889 0141,